Best Austin Neighborhoods for Families
Posted by Ross Quade on Saturday, March 2, 2019 at 8:49 PM
By Ross Quade / March 2, 2019
Comment

Austin, Texas is one of the fastest growing cities in the United States, and with many good reasons. Austin is often considered the new Silicon Valley. Its home to many big-name tech companies as well as many tech startups. The economy is booming, and there are numerous job opportunities. Work isn't the only thing bringing people to Austin, though.
Austin boasts an average annual temperature of 70 degrees and 228 days of sunshine. Austin has many incredible parks, trails, and swimming holes. The city is foodie heaven and a music lover's paradise. You don't have to live right in the heart of Austin to experience everything the city has to offer. Here are some of the best neighborhoods in Austin for families.
Mueller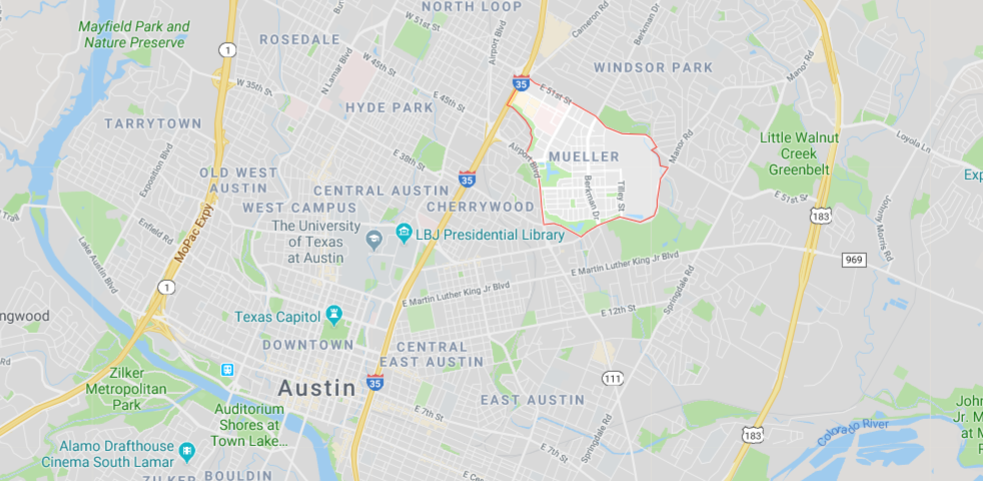 Mueller is a neighborhood that was designed to make everything easily accessible. Everything is within walking distance, including parks, shops, restaurants, and schools. Located where the old Robert Mueller Airport used to be and has undergone amazing transformations in recent years. In this incredible neighborhood, you'll have access to all of the amenities of a modern development as well as the charm of the older surrounding neighborhoods such as Cherrywood. If you want everything within reach, Mueller may be the neighborhood for you.
Mueller Schools
The students in Mueller are part of the Austin Independent School District also referred to as Austin ISD. The elementary school children would attend Blanton Elementary or Maplewood Elementary. Older children would attend Pearce Middle School, Kealing Middle School, McCallum High School, or Reagan High School.
Out of the schools in the Mueller area, Kealing Middle School stands out. The test scores are far above the average in the Austin area. The reading, math, and social studies scores are nearly double the state average. About a third of Kealings students will take advanced STEM courses including Algebra 1.
Another Standout is McCallum High School with a 96% graduation rate with the average SAT score of 1087 which is higher than the Texas state average.
Allandale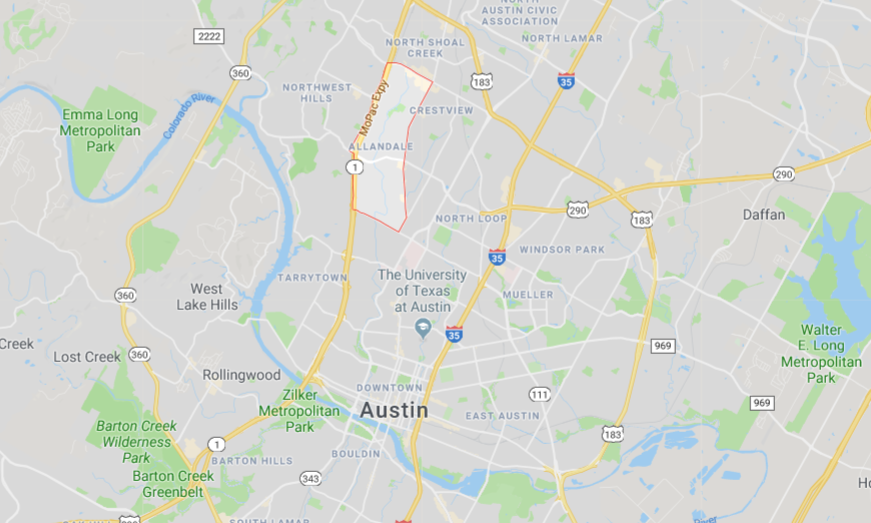 An established neighborhood that's just minutes away from the downtown Austin area. It boasts beautiful homes, big lots, and lots of trees. These factors give Allandale a close-knit, family-friendly feel. Surrounded by many of the historic parks of Old Austin and offers plenty of unique restaurants and shops. Allandale is one of the most loved neighborhoods around Austin.
Allandale Schools
Families with students that live in the Allandale area apart of the Austin ISD. There are several elementary schools in the area including Wooten Elementary and Gullett Elementary Schools. Middle schoolers would attend Lamar Middle School and Burnet Middle School. High school students would attend either McCallum High School or Lanier High School.
While both elementary schools are great Gullett Elementary School has significantly better test scores. The state average for reading comprehension is 44% but Gullett Elementary average 81%. Students also score well in math and science.
If you have a choice between the two middle schools hands down Lamar Middle School has higher test scores, and 0% of the students take advanced STEM courses.
The same goes for the two high schools in the area. McCallum is a standout for its test scores and graduation rates while Lanier High School has lower SAT Scores and graduation rates.
Cherrywood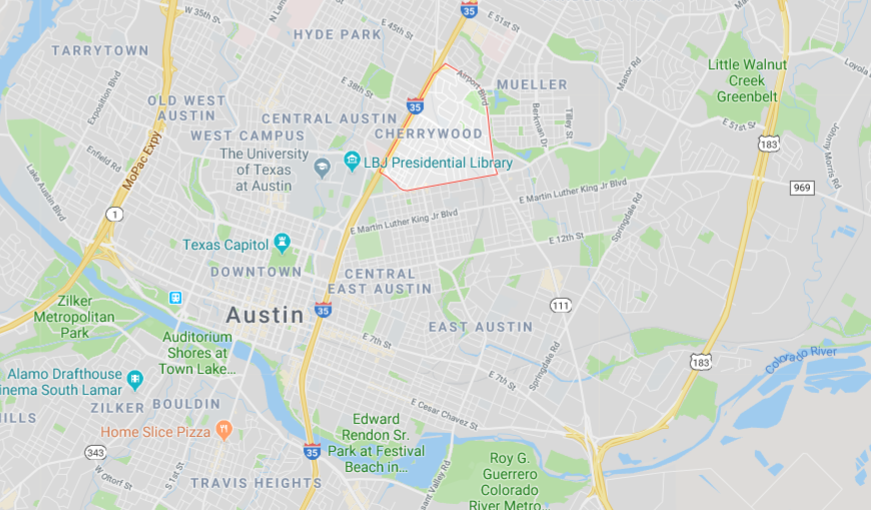 A neighborhood with a unique blend of old and new. Here, you'll find old institutions with hip and trendy shops and eateries. If eclectic is your style, Cherrywood might prove to be a great neighborhood for you. While Cherrywood is close to the downtown area, it's still pretty residential. You can get to the heart of Austin quickly, but when you go home, you won't have to deal with the city's constant bustling.
Cherrywood Schools
The students in the Cherrywood neighborhood are assigned to Lee Elementary, Maplewood Elementary School, Kealing Middle School, and McCallum High School. McCallum High School is one of the best high schools in all of Austin.
If you are looking for an alternative to public schools in the Cherrywood area, you may want to look into Clearview Sudbury School. The Sudbury School isn't run like a traditional school and believes students deserve to be equals in the decision making processes. Tuition at the private school runs $7,500 per year.
Rollingwood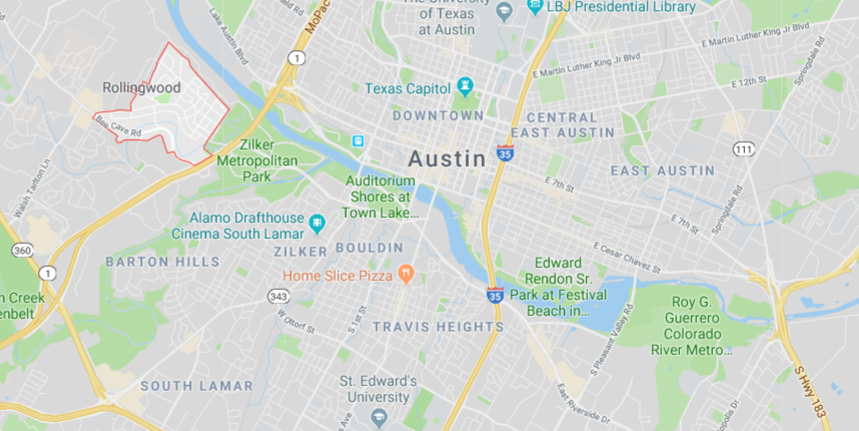 A neighborhood that's just minutes from downtown Austin. It's just to the east of the city and provides residents with a quiet place to call home while still having the convenience of the city right there. Those who live in Rollingwood can walk to Zilker Park or the Lady Bird Hike and Bike Trail. With great temperatures pretty much year-round and so many sunny days, you'll have plenty of time to enjoy these features and so much more.
Rollingwood Schools
Rollingwood students are zoned in both Austin Independent School District (ISD) and Eanes Independent School District (ISD). The younger children will attend Eanes Elementary School while middle schoolers will be assigned to Hill Country Middle School. The older students will go to Westlake High School.
The good news is all three of these schools are excellent. Westlake High School has a graduation rate of 99%, and one of the highest averages of SAT scores in Texas at 1237. The English and Biology proficiency are double of most Texas schools.
Hyde Park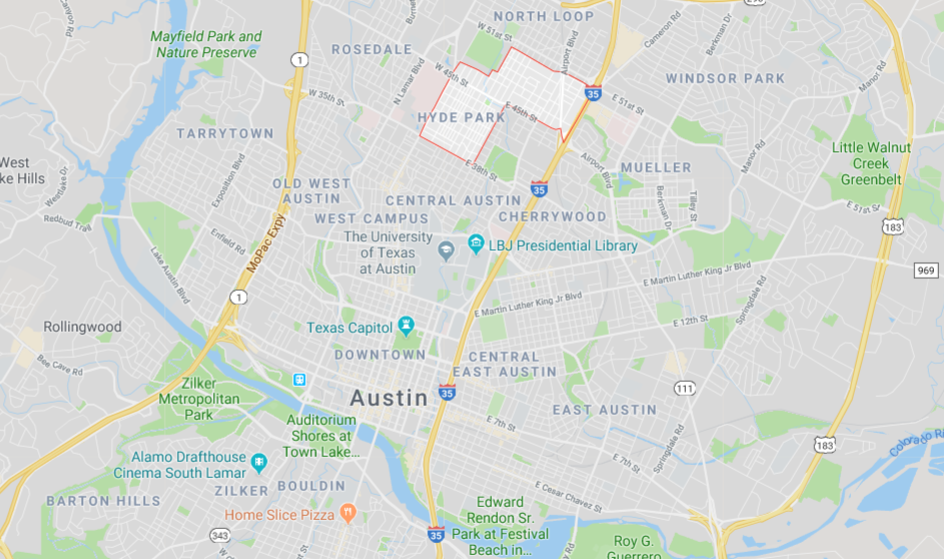 If you prefer a more historical look, Hyde Park is an excellent Austin neighborhood. Here, you'll find a very well-maintained area with small-town charm, historic architecture, manicured lawns. Hyde Park is a bit more north of the downtown area; you can still get there by bike or bus.
Hyde Park Schools
In Central Austin area of Hyde Park students is assigned to Lee Elementary and Davis Elementary Schools. Older students will attend Kealing Middle and Austin High School. The public high school is good and has a 96% graduation rate, and the average SAT score is just higher than the state average.
If you are looking for a private school Hyde Park Baptist School is one of the best rated private schools in Austin. The teacher to student ratio is 9 to 1. However, tuition is over $16,000 per school year.
Tarrytown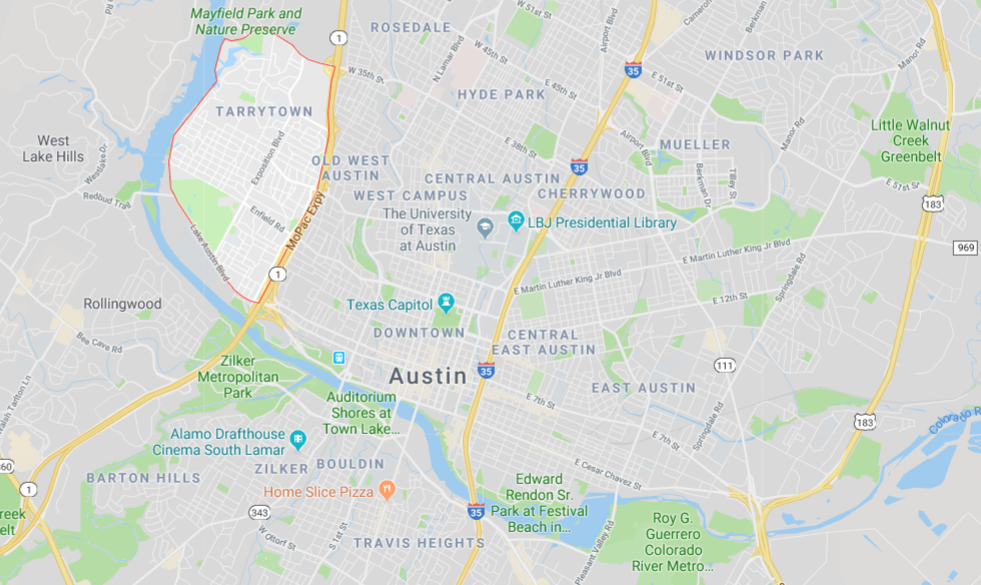 Tarrytown is about a three-mile drive from downtown Austin. Many people want to be in Tarrytown because of all that it has to offer. The homes are beautiful, and the streets are quiet. You'll also find great parks and access to Lake Austin. Many of the homes are from the 30s and 40s, providing charm to the neighborhood, but you'll also find new constructions as well as condos.
Tarrytown Schools
Casis Elementary School serves the neighborhood of Tarrytown along with O' Henry Middle School and Austin High School. There are several private schools within this community including the Girls' School of Austin.
Casis Elementary School is one of the higher rated elementary schools within Austin. While the science scores are slightly above average, the reading and math scores are significantly higher than the average Texas school.
Old West Austin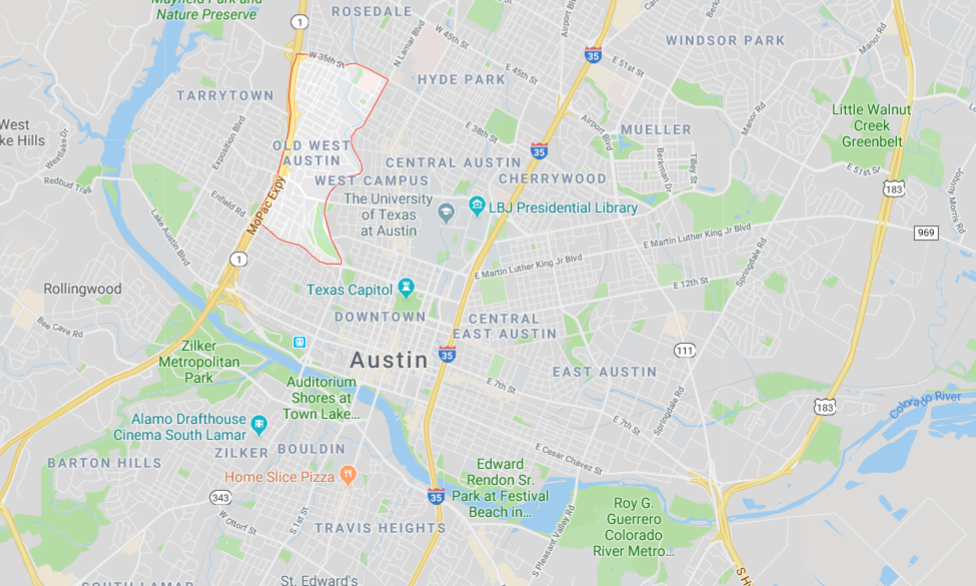 Old West Austin is a historic town that's on the National Register of Historic Places. This quaint town offers architecture from all different eras. You'll find a mix of buildings from the 1800s through the 1950s, providing a fascinating mix of styles. Additionally, Old West Austin provides access to Lake Austin, parks, and hiking and biking trails. You'll also have quick access to downtown.
Old West Austin Schools
This section of the city is comprised of several neighborhoods of which there are several schools your students may be assigned to. Many of the students attend Pease Elementary School, Mathews Elementary School, O' Henry Middle School, or Austin High School.
Both the elementary schools are significantly above average for math, reading, and social studies with Mathews Elementary coming in with the highest scores.
Final Thoughts
Austin has a lot to offer, and it's no wonder so many people want to call this amazing city home. If you are looking to relocate to Austin, and are looking for the best Austin neighborhoods for young families, make sure that you check out these incredible neighborhoods.